A large part of our business has always been pond maintenance and cleaning. Small water feature cleans right up to lake desilting….We can do it.
Customer in West Wellow:
"We were extremely pleased with the way they transformed our somewhat dilapidated pond into a really impressive feature of our garden. The men who did it were trustworthy, always pleasant to talk to and got on with their work quietly and without any fuss. We would thoroughly recommend this company"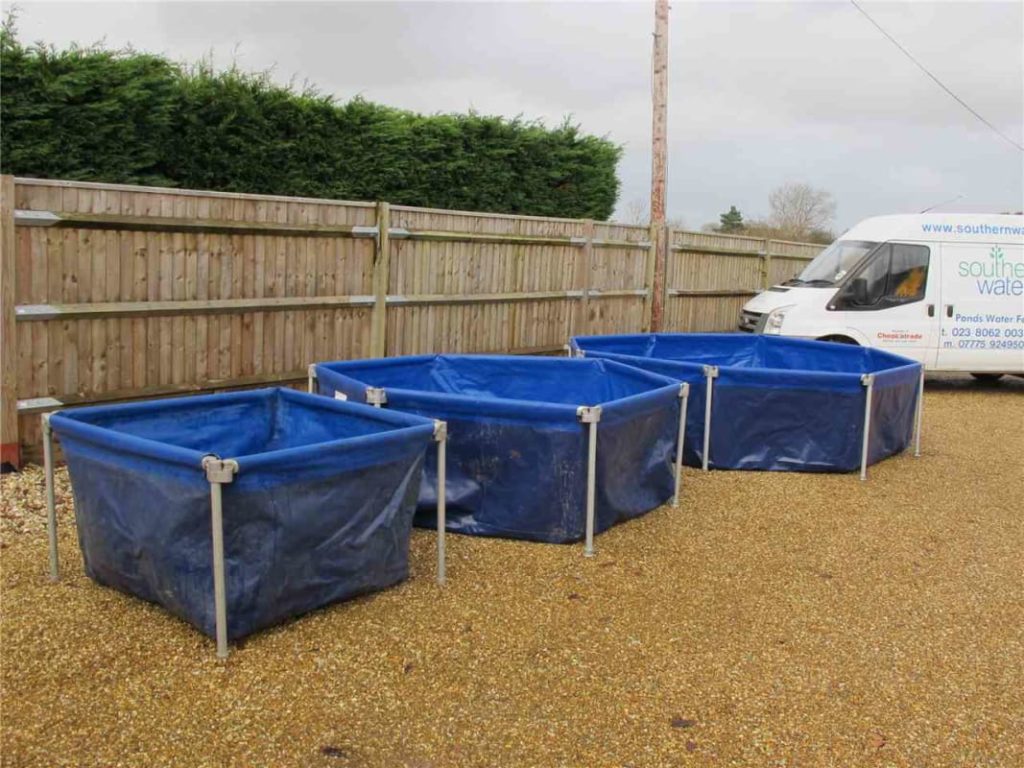 We can carry out regular maintenance on a monthly or bi monthly basis or more thorough annual or biannual cleaning. Every pond is different so please get in tough to discuss your requirements.
Pond cleaning – whats involved?
Discuss with client the process and requirements
Erect professional secure holding tanks (various sizes available up to 7000 litres)
Drain pond, retaining good reusable water in holding tank
Transfer fish and any wildlife to holding tank for durations of work
Remove plants – these will be cut back or repotted using aquatic soil and gravel
Remove all sediment and silt – this is usually spread onto planting beds or compost area. Its good for the garden and any smell will disappear within 24 hours.
The liner, surrounding stone and waterfall will be cleaned using a jetwash
Service any pumps or equipment and change UV bulb if required
Transfer water and restock on completion
Prices start from £155 plus VAT, based on a 1/2 day cleaning