If you are looking for modern or classic designs, we can help!
Koi ponds can be confusing and complicated to understand and construct; Bottom drains, surface skimmer, Nexus filters, drum filters….There is a lot to know and understand.
Customer in Winchester:
"We are very pleased with the design and construction of the pond. We are very impressed with the overall service from the initial discussions through to completion. Would highly recommend this company"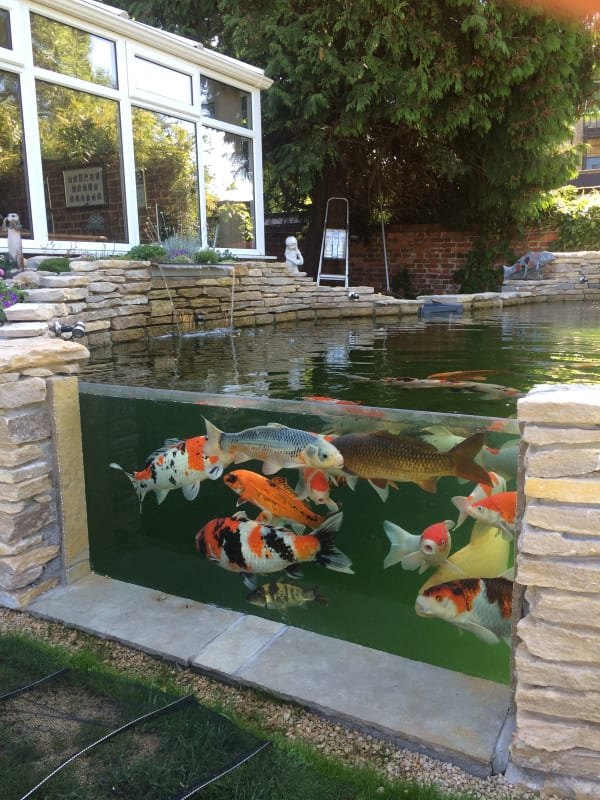 If you are a novice or a koi enthusiast, we can help develop your ideas to make sure you end up with a pond that meets your requirements and budget.
After an initial free consultation, we have found it useful that our clients visit the Southern Waterscapes store to view and understand the equipment available. Modern filtration systems can be complicated, so to see them running and to see how they are maintained can be very beneficial when choosing the right equipment.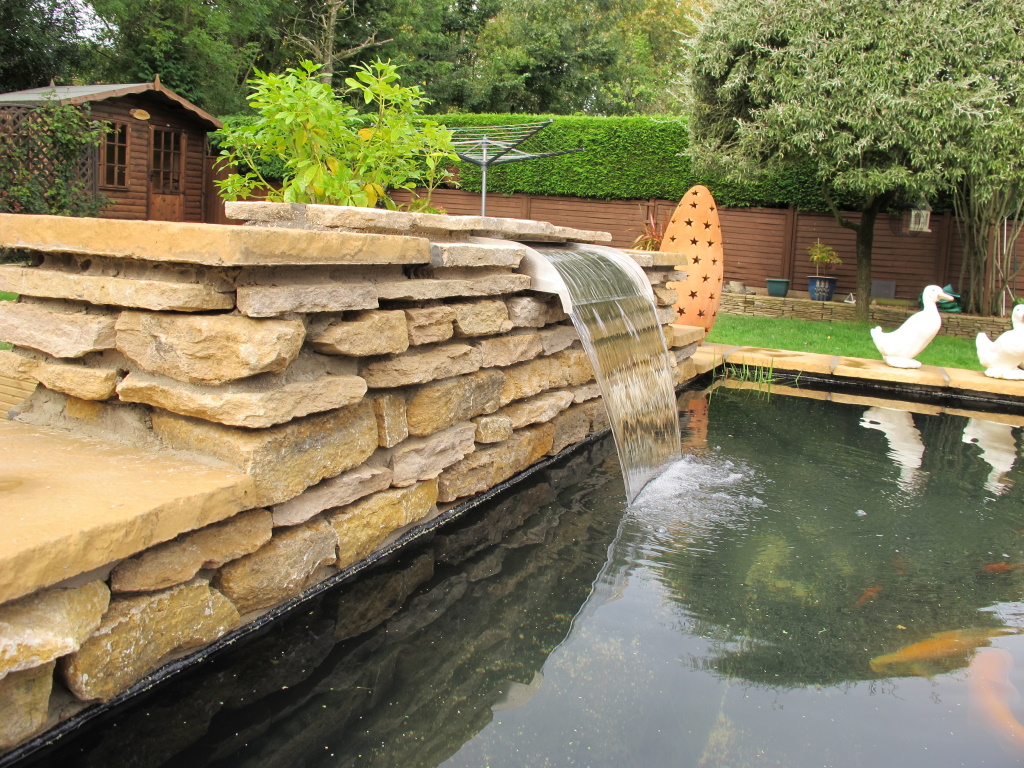 We have installed many Koi ponds ranging from very large raised ponds with multiple bottom drains, dedicated filter houses and multiple viewing windows, to simple but effective below ground ponds with pump fed filtration.
In recent years, we have seen a trend in natural finish Koi ponds. These combine the beautiful finish of our natural pond with the depth and filtration of a Koi pond.